Sports eCommerce

website design & development service
Looking To Build A Creative And Impactful Sports Online Store?
Best Athletic Website Development Company
A lot of businesses and brands wish to make it big in the field of sports and fitness but fail to create a mark for themselves in the competitive marketplace of today. Only by partnering with the best sports website design company you can ensure spectacular marketing, increased conversions and a sensational brand identity that stays ahead of its competition.
That's where Biz4Commerce can help you. Our team of expert eCommerce developers has been providing exceptional ROI-focused sports ecommerce website development services to a variety of sports companies, fitness brands, athletic foundations, and teams for nearly a decade now.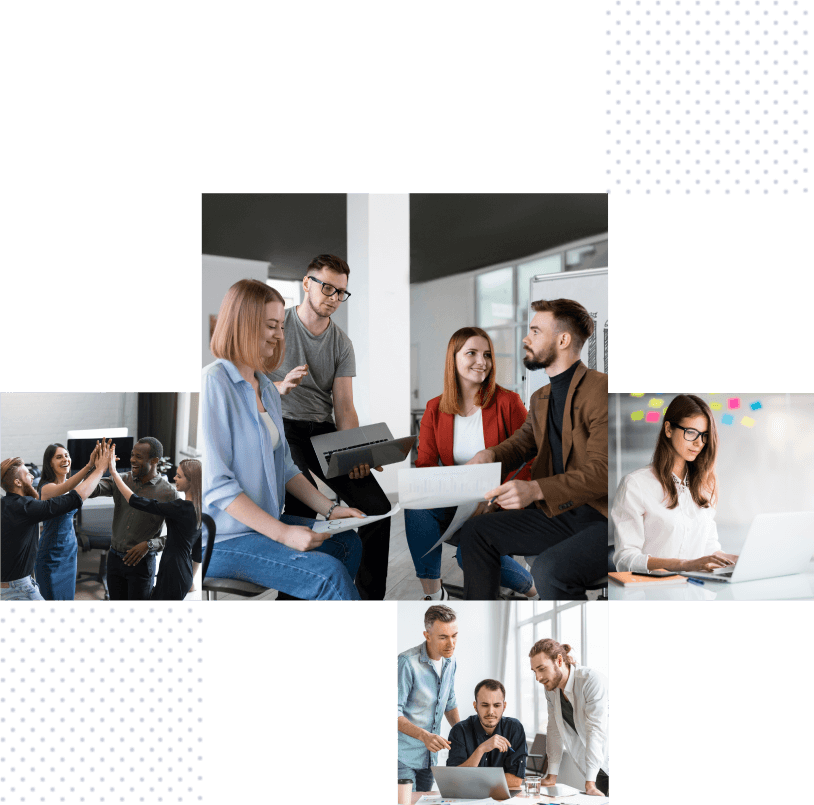 What Makes Us the

Best Sports Website Design Specialist
Each of our sports and fitness websites don't just look elegant, but also function in a way to provide your customers with the ultimate user experience and satisfaction.
Seamless User Experience
In order to make any sports eCommerce website an instant hit among the users, one must ensure that it is highly functional yet easy to use. At Biz4Commerce we strike the right balance between design and functionality to provide your target audience with an awesome user experience.
Device Compatibility
An ideal eCommerce website should provide its users with a consistent experience; irrespective of the device they're working on. To ensure a consistent shopping experience, our team works with you to design and build a custom sports team website that is responsive and compatible across all devices.
Visually Appealing
We believe in striking the right balance between visual elements to create an engaging site that not just delights your customers but connects as well. Our creative UI developers bring the best of market trends and designs to build a simple yet intuitive website.
eCommerce Features
Be it an eCommerce platform to sell tickets for a sports event or selling athletic apparel, Biz4Commerce is your ideal technology partner to provide your customers a credible and intuitive user-friendly online platform for sports eCommerce.
How do we create a
Winning Sports eCommerce store?

Requirement Analysis
Requirement analysis
After a detailed analysis of your eCommerce store requirements, our expert research team will compare marketing strategies and design trends to ensure nothing but the best user-experience for your store.
Design Analysis
Design analysis
Our creative design experts work closely with you to create a store design that turns up a winner for you in long run.
Development
Development
We are an incredible team of expert developers who create responsive eCommerce websites which work perfectly well on different devices and screen sizes
Testing
Testing
Your sports eCommerce store will go through rigorous testing procedures conducted by our experienced testing team until your solution is free of bugs if any
Deployment
Deployment
After completely testing and fixing patches we will deploy the store on trusted servers to ensure industry-leading performance and competitive lead.
Process
Key components of a
Winning Sports Website?
Some tried-and-tested key attributes that differentiate sports websites are:
Intuitive Layout
Well customised CMS
News letter for latest update
Mobile first interface
Seamless navigation
Readers feedback form
Compelling photos and videos
Clean and clear CTAs
Privacy policy
Categorized services
Social media shares
Frequently asked questions
Frequently Asked
Questions
Biz4Commerce is a professional and reliable web development company that has been delivering projects at all levels of complexity to clients in the US and around the globe. We have a deep understanding and in-depth knowledge of creating well-optimized eCommerce websites that make us your ideal development partner.
The cost of building an eCommerce website depends entirely upon your business needs and goals. However, we at Biz4Commrece have a very reasonable costing and flexible pricing model for eCommerce development services.
Our web development is compatible with established search engine guidelines. With SEO best practices, we can ensure that your website is developed with the latest search engine rules and algorithms to satisfy desired goals.
The development time of any eCommerce website majorly depends on your business requirements including features, number of pages, and more. In general, an eCommerce store with popular features takes up to 4-6 weeks from design phase to the final deployment.
Yes, Biz4Commerce provides technical support and maintenance. You may even ask for the extension of our project support after the project support period is over.
Get free eCommerce consultation