Food & Beverages

website design & development service
Need an engaging and efficient website for your food and beverages business?
Top-Rated Restaurant
Website Design and Development Services
Today's eager young generation is mostly found online juggling around websites and applications. The competitive environment created online makes it even tougher for a business owner to mark its presence. With Biz4Commerce as your trusted restaurant website design company, you can get a fabulous food and beverage website design strategy to help engage and grow your customer base.
Our team of eCommerce website and graphic designers along with developers, marketing analysts, and business managers carry sizeable expertise and experience to provide you with the best food and beverage website design for top-notch results and customer satisfaction.
With our custom restaurant website design & development services, give your customers the treat of their life with online orders, attractive online menus, table reservations, and whatnot.
What are you waiting for? Talk to our experts for free!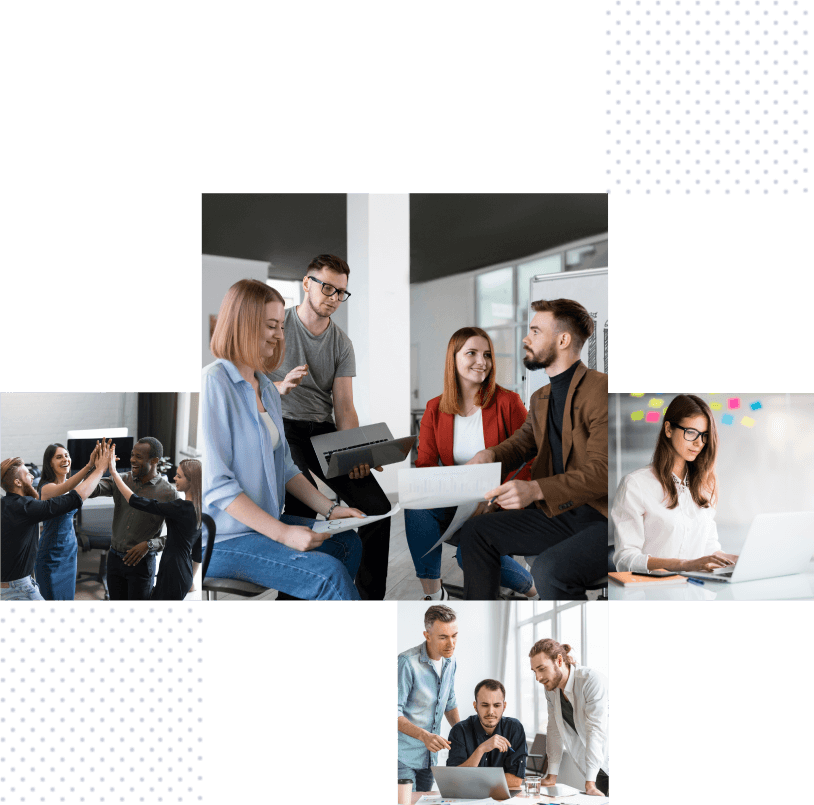 What Makes Us the Best Food

Websites Design and Development Company
Our seasoned team of restaurant website developers, designers, marketing experts, and business analysts has been constantly delivering projects which are par excellence and quality. The team ensures that the website is custom-tailored to simplify your business needs for higher efficiency and profitability. We are easily the most trusted restaurant website design and development company in the USA.
Responsive Design
With a mobile-first approach taking the lead in the customer preference charts, Biz4Commerce offers the best mobile responsive and efficient website development services for your food and beverages business. We believe that customers love a seamless experience in terms of both design and functions, and that's what we deliver irrespective of the screen size and device in use
Highly competent CMS
Running a successful restaurant business requires a lot of dynamics to be managed in order to attract and retain customers. When one decides to take such a dynamic business online, it becomes even more challenging. Thankfully, Biz4Commerce is here to save the day, with advanced CMS tools to help simplify menu updates, picture uploads, event promotions, special offers, and more.
SEO Optimized
All our solutions are SEO optimized to ensure that your restaurant website not just ranks up in the search engine results but also retains its spot. Our solutions are compatible with the best on-page and off-page SEO techniques to improve your brand's visibility and ranking.
Customer Support
With a business like online food and beverages you just cannot settle for any ordinary website development agency. Biz4Commerce is your one-stop digital partner to help with website development support throughout your journey.
How do we create a
Winning restaurant website

Requirement Analysis
Requirement analysis
After a detailed analysis of your eCommerce store requirements, our expert research team will compare marketing strategies and design trends to ensure nothing but the best user-experience for your store.
Design Analysis
Design analysis
Our creative design experts work closely with you to create a store design that turns up a winner for you in long run.
Development
Development
We are an incredible team of expert developers who create responsive eCommerce websites which work perfectly well on different devices and screen sizes
Testing
Testing
Your restaurant website will go through rigorous testing procedures conducted by our experienced testing team until your solution is free of bugs if any
Deployment
Deployment
After completely testing and fixing patches we will deploy the store on trusted servers to ensure industry-leading performance and competitive lead.
Process
Key components of a
Winning restaurant Website?
Some tried-and-tested key attributes that differentiate restaurant websites are:
Intuitive Layout
Well customised CMS
News letter for latest update
Mobile first interface
Seamless navigation
Readers feedback form
Compelling photos and videos
Clean and clear CTAs
Privacy policy
Categorized services
Social media shares
Frequently asked questions
Frequently Asked
Questions
Ideally, the design and development of a restaurant website take over 2 months of time but here at Biz4Commerce, we'll have your site ready in just 3 to 5 weeks.
Yes. Every page on your website is optimized for mobile devices, such as smartphones and tablets. So no matter where your customers are, and no matter which brand of smartphone they own, they can easily find your restaurant, view your website, book a reservation, and place an order.
We make sure your website is built using all of today's industry best practices for Search Engine Optimization (SEO). That means we give you the best possible chance to rank highly in Google.
Yes, if you have one of the supported POS systems you can most definitely discuss with our experts to have it integrated within the website.
The monthly services include access to all of the features built for your website along with our customer support. We love to help however we can.
Get free eCommerce consultation