Medical eCommerce

website design & development service
Want to build a top-ranking and impactful medical ecommerce website?
Why Us
Biz4Commerce is not just another online store builder solution. It is a powerful MERN-based eCommerce platform offering medical store design and development services that are tailored to meet your business goals. Be it improving your online presence, boosting your brand's identity, or improving your ROI, we provide the best medical website design & development services.
Your search for a trusted technology partner to develop medical eCommerce solutions ends here with Biz4Commerce. Our medical website design and development services allow you to improve your business process by essentially simplifying the sales and operational processes. We deliver a custom-tailored online eCommerce store for selling and promoting your medical equipment & related products over the web.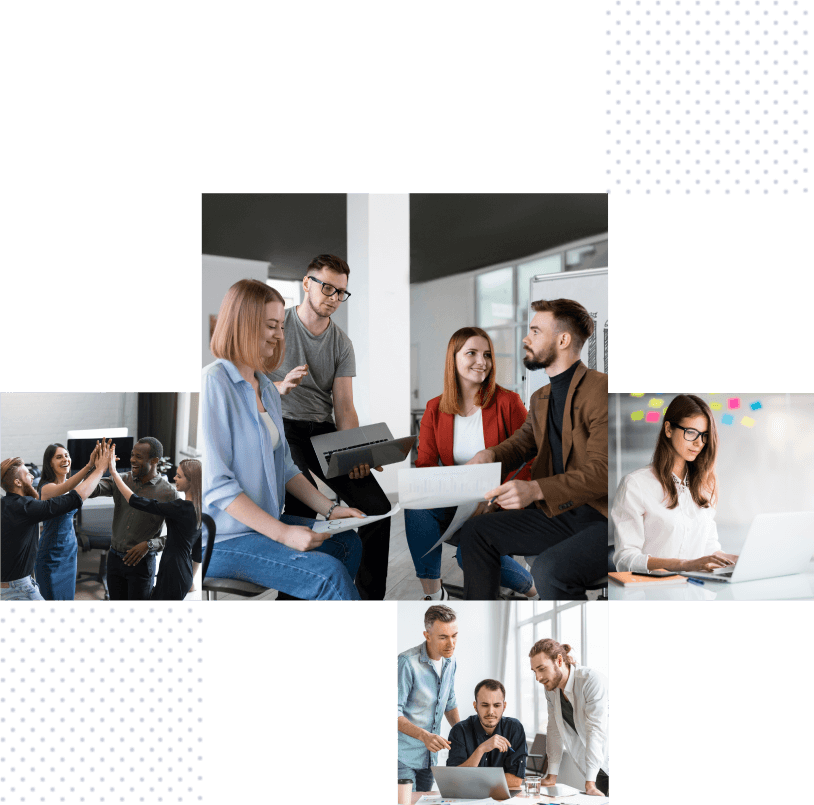 What Makes Us the

best medical website design specialists
Each of our development strategies are thoughtfully crafted to suit your specific business requirements and then create a development plan to deliver nothing but the best online medical ecommerce store for you.
Customer Engagement
We help you improve your customer engagement and ROI forecast by delivering an intuitive shopping interface along with a faster & efficient operational backend for your medical equipment store. Offer personalized recommendations by tapping into the customer behavior and provide subscription based product deliveries to ensure long-lasting customer relationships.
Great UI
We believe in striking the right balance between visual elements to create an engaging site that not just delights your customers but connects as well. Our creative UI developers bring the best of market trends and designs to build a simple yet intuitive website.
Operational Efficiency
Our team of expert eCommerce developers make sure that each aspect of your business requirement is transformed and integrated as a highly serviceable feature in your online medical store. We employ the latest and greatest technology stacks like MERN to ensure the backend, database and frontend remain intact and highly synchronized.
Security and Compliance
We understand the criticality of user data especially while dealing with the medical line of work. Our development team ensures that your online medical eCommerce store is developed in a way to safeguard patient privacy, regulatory compliance requirements, and cybersecurity at all levels and touchpoints.
How do we create a
Winning Medical eCommerce store?

Requirement Analysis
Requirement analysis
After a detailed analysis of your eCommerce store requirements, our expert research team will compare marketing strategies and design trends to ensure nothing but the best user-experience for your store.
Design Analysis
Design analysis
Our creative design experts work closely with you to create a store design that turns up a winner for you in long run.
Development
Development
We are an incredible team of expert developers who create responsive eCommerce websites which work perfectly well on different devices and screen sizes
Testing
Testing
Your medical eCommerce store will go through rigorous testing procedures conducted by our experienced testing team until your solution is free of bugs if any
Deployment
Deployment
After completely testing and fixing patches we will deploy the store on trusted servers to ensure industry-leading performance and competitive lead.
Process
Some key features of
an excellent online medical store
Some tried-and-tested key attributes that differentiate Medical eCommerce websites are:
Intuitive Layout
Well customised CMS
News letter for latest update
Mobile first interface
Seamless navigation
Readers feedback form
Compelling photos and videos
Clean and clear CTAs
Privacy policy
Categorized services
Social media shares
Frequently asked questions
Frequently asked
questions
Depending on your requirements, website development costs might vary. However, for a ballpark figure our professional healthcare web developers can develop user-friendly eCommerce websites with USD 8k to 10K.
As an eCommerce business owner, you should always be aware of secure risks associated with confidentiality, integrity and availability. As eCommerce deals with a lot of critical and financial data, ensuring the site and transactions are secured must be your priority. To secure your data, include encryption methods, SSL integration, PCI compliance for all the transactions.
Our project manager will regularly stay in touch with you throughout the development process to give you critical updates and discuss the progress. We'll also ask for your valuable feedback during every stage of project development to ensure everything is going as per your expectations.
Within the first month of project completion, whenever you encounter an issue on your healthcare website, you can reach out to the concerned project manager to get it fixed. If you want, we can also provide website maintenance services (charged separately)
Get free eCommerce consultation